About us
The most established and caring real estate agents based in Pattaya with 20 plus years experience. We are business people and we have families we work for you to find what you want in Pattaya.
The leading, most established and caring real estate agents in Pattaya
MEET THE STAFF
HEINER MOESSING
HEINER has been in real estate nearly all of his life: after graduating at Free University Berlin (MBA) he worked for a bank specialized in financing properties. He moved to Thailand in 1995 and took part in the development of The Swiss Paradise Village, one of the best housing projects in Pattaya. After that he was a partner in the real estate department of the FARANG-Magazine, the most popular widely read German language newspaper in Thailand. Since the beginning of 2000 he has been actively developing Siam Properties to be one of Pattaya's leading real estate agencies. Founding member of PREBA Pattaya Real Estate Broker Association (formerly REBA ES) he is a Certified Residential Specialist (CRS) and a Certified International Property Specialist (CIPS), the highest qualification in international real estate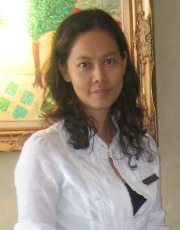 KHUN WALAIPORN (PORN)
KHUN PORN is a consultant for SIAM PROPERTIES with responsibilities for client liaison and contract negotiations. She joined the company right from the start in 2000 and has extensive knowledge in all aspects of real estate and is THE specialist in dealings with the banks and Land Office. Once a contract is signed she will get it on her table to make sure that the buyer gets his ownership and the seller gets his money.
If you think about Property Management, talk to her, she is responsible for the accounting of the customer's property.
KHUN PING
Khun Ping started her career in real estate with a developer specialized in up-market villas on the beach (Island View Residence). With Siam Properties since 2009 she is more than a secretary: calling the office you will have her on the phone asking for your inquiry. Selling, renting but also electric bills, internet, etc. is her area of expertise, she manages all documents in our extensive filing, takes care of paying the bills while you are away or just simply helps you on the phone when your knowledge of the Thai languages reaches its limit.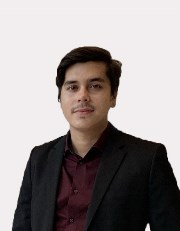 MARTIN
MARTIN MOESSING was born in Berlin, Germany, in 1992. At the age of 3 he moved with his parents to Pattaya and later to Bangkok, where he visited primary schools and high school. In 2011 he joined Ramkhamhaeng University Faculty of Law and graduated as Bachelor of Laws in 2014 and got his Master of Laws in 2019 from Sripratum University,. During this time he worked for several law firms specialized on foreign clients. His last occupation was as a legal consultant to the CEO of a large corporation with factories in Thailand and China.
Since 2014 he is in a relationship with Khun Lakkana Krongsinsawad (Khun Zine).
In 2016 Martin and Khun Zine founded MAKA (bike care products). In May 2019 he joined Siam Properties as a Managing Director. Siam Properties can now provide all kinds of legal services but Martin's impact on the development of Siam Properties reaches much further, the company is now working on Thai customers, both buyers and sellers.
He implemented new marketing ideas via social media, created a new web page and unfolded new business opportunities for Siam Properties.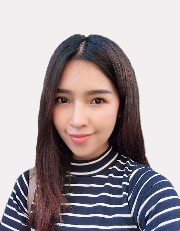 KHUN LAKKANA
KHUN LAKKANA KRONGSINSAWAD (Khun Zine) was born in 1992. She went to Silpakorn University and graduated 2015 as Bachelor in Engineering and Industrial Technology She started her professional life as Administrator at Finansia Syrus Securities Public Company Limited. Later she joined Pacific Stronghold Ltd . And worked in customer service.
Since 2014 she is in a relationship with Martin Moessing. In 2016 she and Martin founded MAKA (bike care products).
Khun Zine joined Siam Properties in May 2019 and is responsible for online marketing and the Thai market.