Interestingly from all the "w" the WHY is the most difficult to answer
Why are we doing ? what are we doing?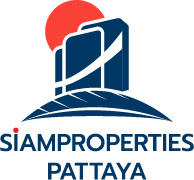 Our Services:
Let's sit back and talk a little bit about US:
Why are we do what we are doing? Interestingly from all the "w", the WHY is the most difficult to answer – although humans regard themselves always as rational with reasons for their behavior.
For me the answer is easy – I am just passionate about real estate! Although I had lots of jobs and business in my life (teaching English and Maths at the age of 15, working at the university and parallel running a Music Cafe and a Beer Garden, some adventure into the furniture business, etc.) the moment I started my trainee at a bank in Berlin financing properties just fascinated me.
It is about meeting all kinds of people, their requirements and dreams, legal aspects, building and construction, design and decoration, ever-changing market conditions...
Hard to get bored in real estate!
How are we doing it? Family business! Ok, Khun Ping is not a relative but after more than 11 years with Siam Properties surely part of the family. Customers became friends, friends became customers – for me there is no separation between business and private life. Hardly ever was, not in the Music Cafe, not even working for the bank. And my parents ran a family business for 38 years with 12 family members working there over that period. Many people follow in the footsteps of their parents...
What are we doing? If it has to do with property, we are doing it:
Selling

Renting

Property Management

Construction and Renovation

Property Maintenance
but that is not all:
Legal Services
We have always been good with documents and paperwork (we have been doing most of the property transfers in a house for almost 20 years) but since
May 2019, when Martin Moessing joined the company, we can offer more legal services.
Martin is a Masters of Laws, studied law at Ramkhamhaeng University in Bangkok, and got his Master at Sripatum University. He had been working for law firms in Bangkok already and as a legal adviser to the CEO of a large Thai company.
Company Formation

Work Permit

Visa

Last Will

Prenuptial Agreement
So you get most of the basic things to live in Pattaya at Siam Properties
Trust the Experts!